| | | |
| --- | --- | --- |
| £15 UK inc P&P | £18 Europe inc P&P | £20 USA & Rest of the World inc P&P |
| | | |
| --- | --- | --- |
| £15 UK inc P&P | £18 Europe inc P&P | £20 USA & Rest of the World inc P&P |
---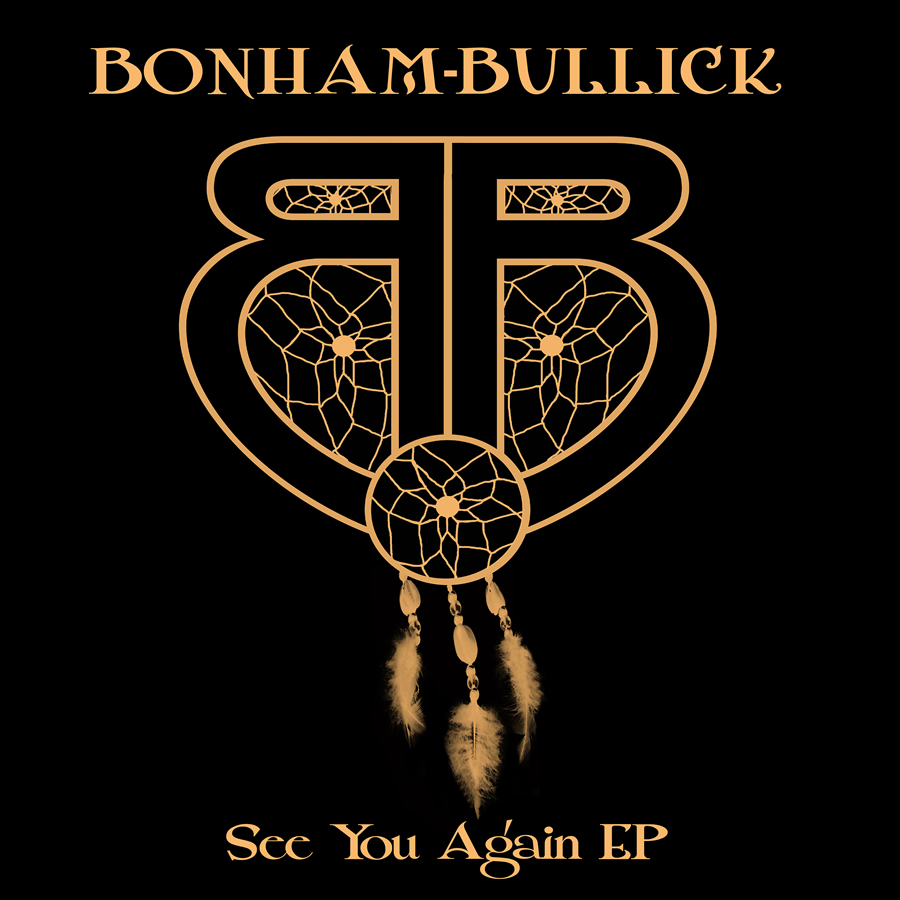 PRE-ORDER NEW CD-EP 'SEE YOU AGAIN' TO BE RELEASED 7TH FEBRUARY 2021 FROM THE FORTHCOMING BONHAM-BULLICK ALBUM



On 7 February 2021 Deborah Bonham and Peter Bullick will release a very special EP titled 'See You Again', in advance of their forthcoming album 'Bonham-Bullick'. This record will not only be released on Deborah's birthday, but £1 from the sale of each copy will be donated to Teenage Cancer Trust in the name of the John Bonham Memorial, helping to fund Outreach Nurses.
SORRY THIS PRODUCT IS SOLD OUT



---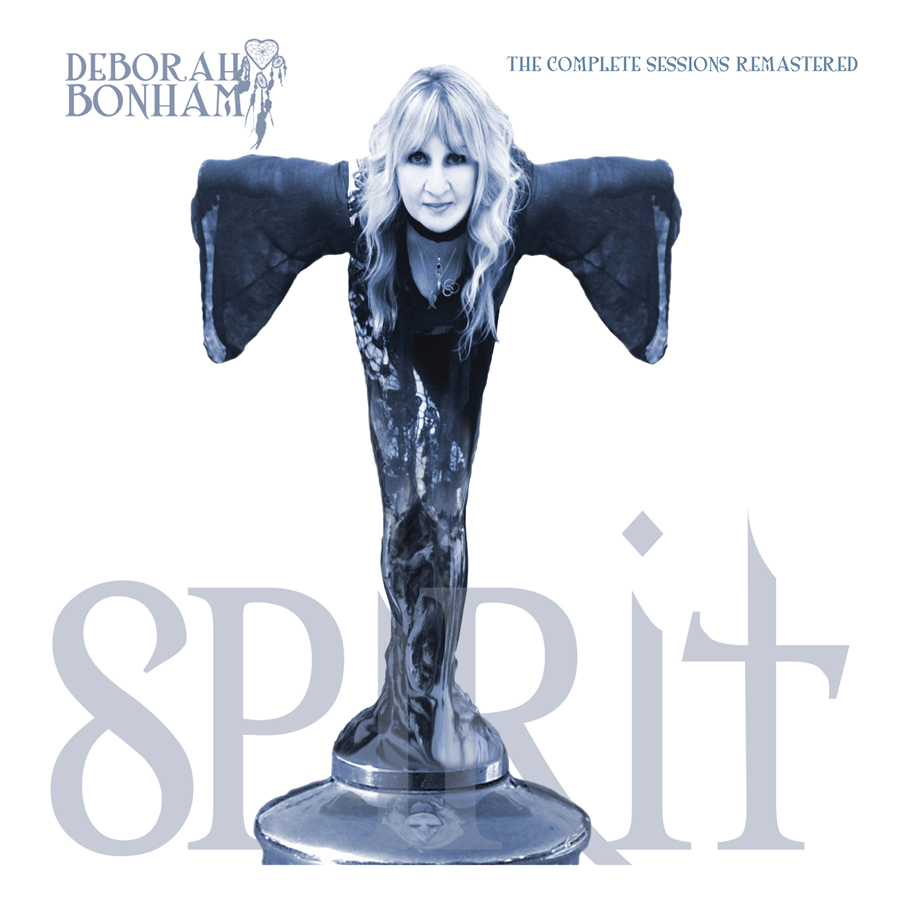 2018 CD release has now been fully remastered and features 4 extra tracks.


The album hosts a classic mix of Country, Blues, Rock, and Soul and has met with critical acclaim with such superlatives as 'simply stunning'. Mixed in Nashville, remastered by Sound Discs, it features a very special guest appearance from Robert Plant.
Marco Giovino (Nora Jones, Robert Plant) on Drums, Peter Bullick on Guitars and Mandolin, Ian 'E' Rowley on Bass, Gerard 'G' Louis on keyboards, and BJ Cole on Pedal Steel.
Strong Country Roots flavour... burnished Americana hybrid UNCUT
Reaffirms Deborah Bonham's huge talent and real soul MAVERICK
Freighted with melodic appeal R2 ROCK'N'REEL
Hooky yet bluesy and quite simply takes no prisoners MUSIC NASHVILLE USA
| | | |
| --- | --- | --- |
| £10 UK inc P&P | £12 Europe inc P&P | £15 USA, South America, Canada, Japan inc P&P |
---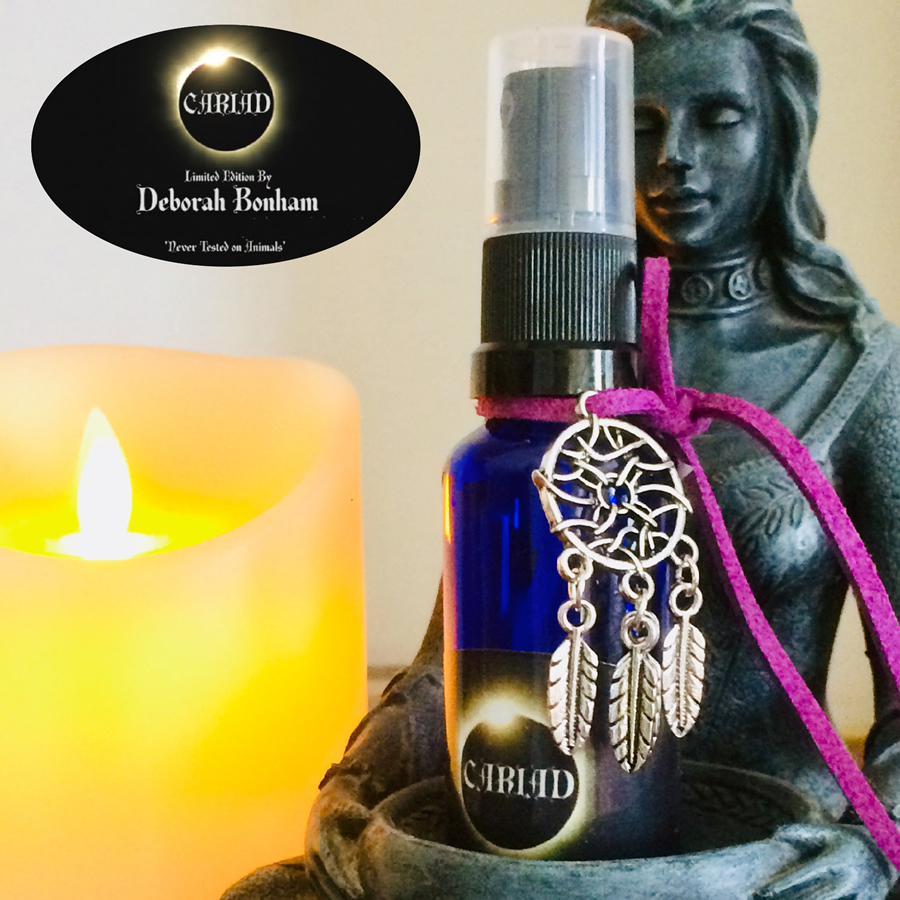 CARIAD - Hand made by Deborah Bonham

A Perfume of Natural Organic Oils. 
Not tested on animals.
'my postwoman just brought me your GORGEOUS oil! It's beautiful - it says a few things all at once - it's calming but substantial with a great base, and some peppery notes make it firey at the same time. Love it.'
Suzanne Kelly (writer, journalist, critic, music and animal lover)
| | | |
| --- | --- | --- |
| £35 UK inc P&P | £37 Europe inc P&P | £40 USA, South America, Canada, Japan inc P&P |
---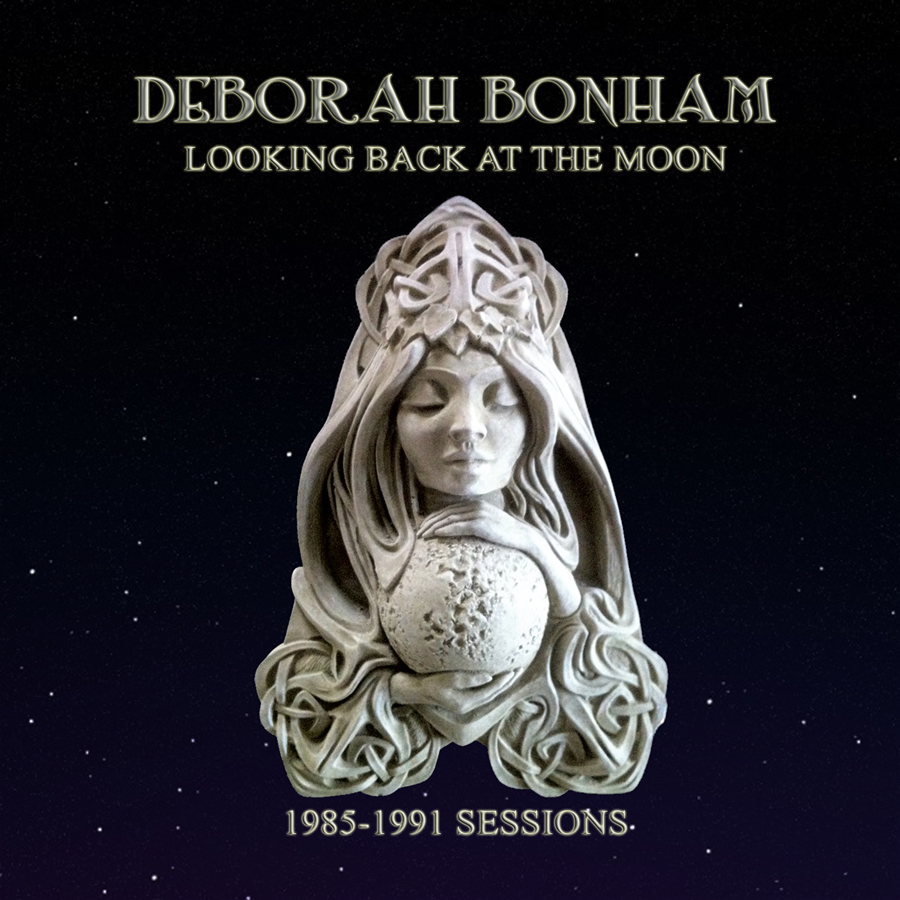 New 2016 CD album 'Looking Back At The Moon'
A collection of the 1985-1991 sessions including tracks originally recorded for her debut album 'For You And The Moon' together with previously unreleased songs.
| | | |
| --- | --- | --- |
| £10 UK inc P&P | £12 Europe inc P&P | £15 USA, South America, Canada, Japan inc P&P |
---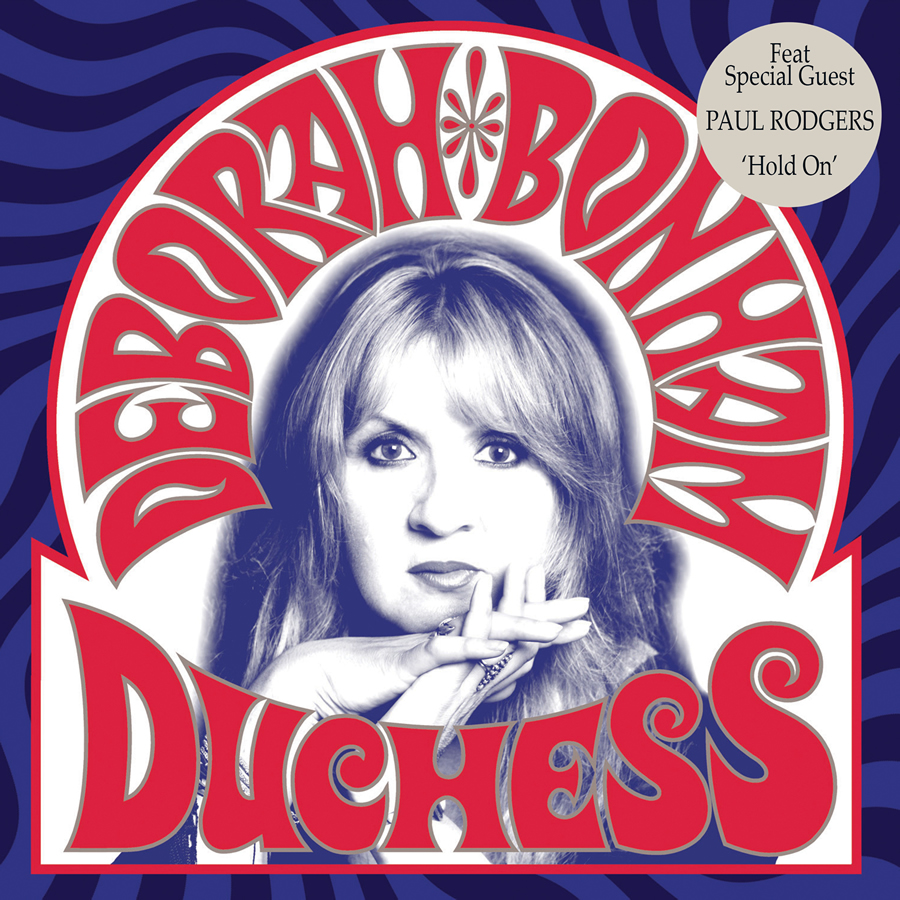 2008 CD release 'Duchess', signed to Warner Brothers' Rhino label
A celebration of soul, strength and family, the album -- Bonham's third overall, stands as her finest work. Deborah's live band (Peter Bullick guitars, Ian 'E' Rowley bass and Gerard 'G' Louis keyboards) take up the reins in the studio, contributing co-writes, and a solid backing for some wonderful guest musicians, including a duet with Paul Rodgers, Pink Floyd's Dick Parry on Sax, Robert Plant guitarist Robbie Blunt, BJ Cole on Pedal Steel, Jason Bonham and Humble Pie's Jerry Shirley on drums.
| | | |
| --- | --- | --- |
| £10 UK inc P&P | £12 Europe inc P&P | £15 USA, South America, Canada, Japan inc P&P |
---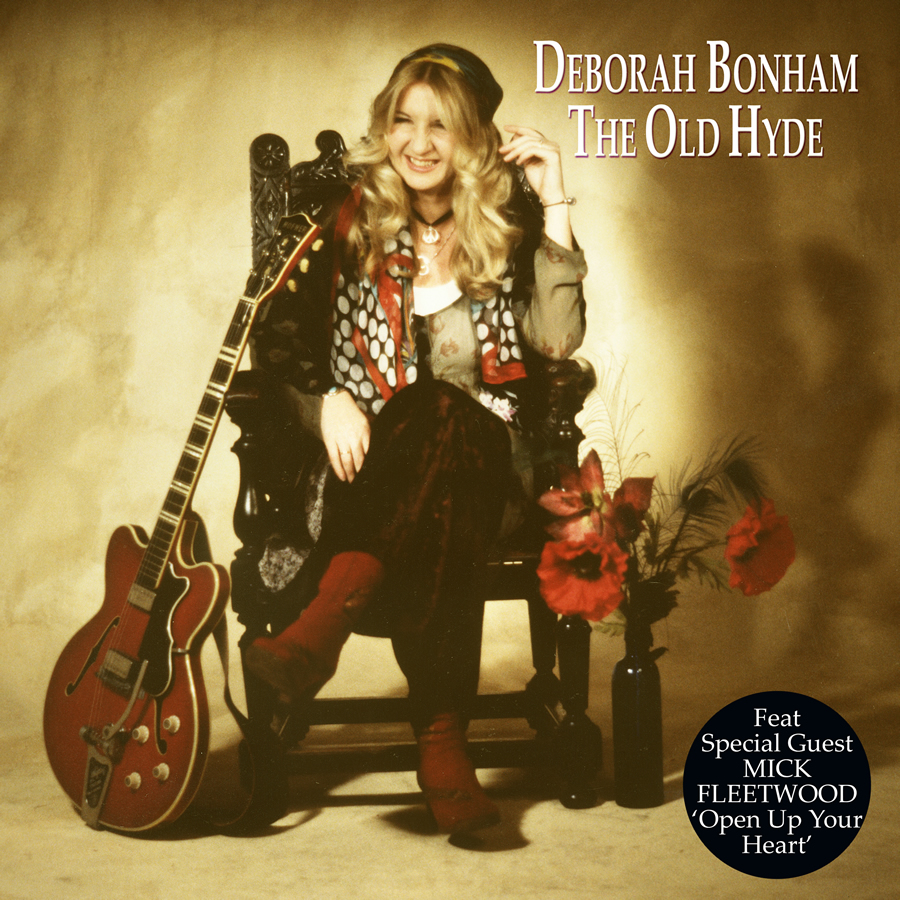 2004 CD Release 'The Old Hyde'
A stunning array of bluesy rock and emotive ballads, all perfectly showcasing Deborah's powerful voice to maximum effect. The title track being a ballad written about her Father Jack, and brother's John & Michael and the house they built, where Deborah lived. Produced by MO FOSTER (Jeff Beck, Van Morrison, Phil Collins), the album features guest appearances from, MICK FLEETWOOD, Robert Plant guitarists ROBBIE BLUNT and DOUG BOYLE, Pretenders/Paul McCartney's guitarist ROBBIE MCINTOSH. JASON BONHAM on drums, PETER BULLICK guitars, IAN ROWLEY bass throughout. £10 (inc p&p)

| | | |
| --- | --- | --- |
| £10 UK inc P&P | £12 Europe inc P&P | £15 USA, South America, Canada, Japan inc P&P |
---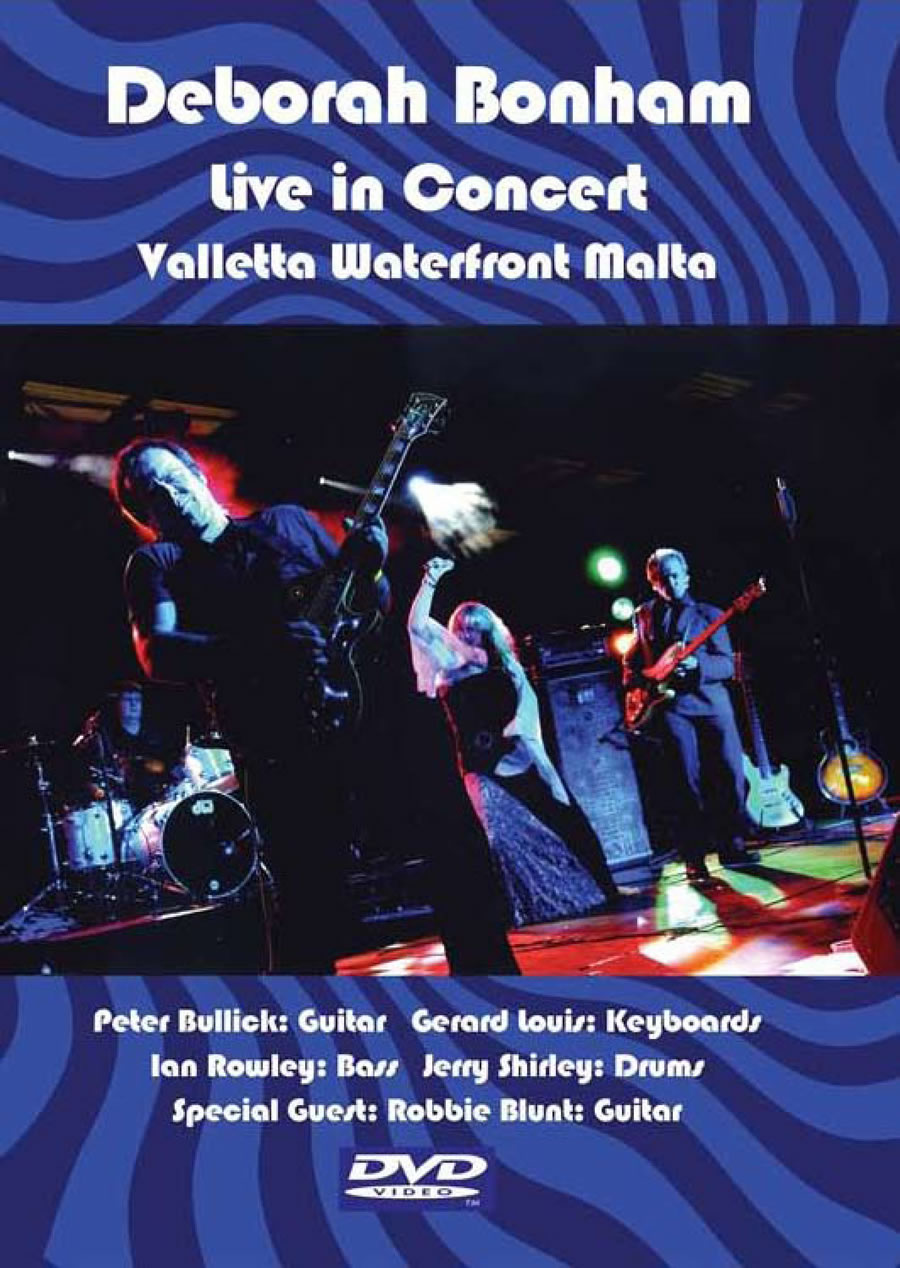 2006 DVD 'Valetta Waterfront' Live in Concert (NTSC Region 0)
Beautifully filmed and recorded, Deborah Bonham's performance at Malta's Waterfront festival, which also included Robert Plant and John Mayall's Bluesbreakers.

| | | |
| --- | --- | --- |
| £10 UK inc P&P | £12 Europe inc P&P | £15 USA, South America, Canada, Japan inc P&P |
---

Duchess + Old Hyde + Live in Malta DVD (Triple Pack Offer)

Buy our triple pack offer from £20 (inc p&p)
| | | |
| --- | --- | --- |
| £20 UK inc P&P | £22 Europe inc P&P | £25 USA, South America, Canada, Japan inc P&P |
---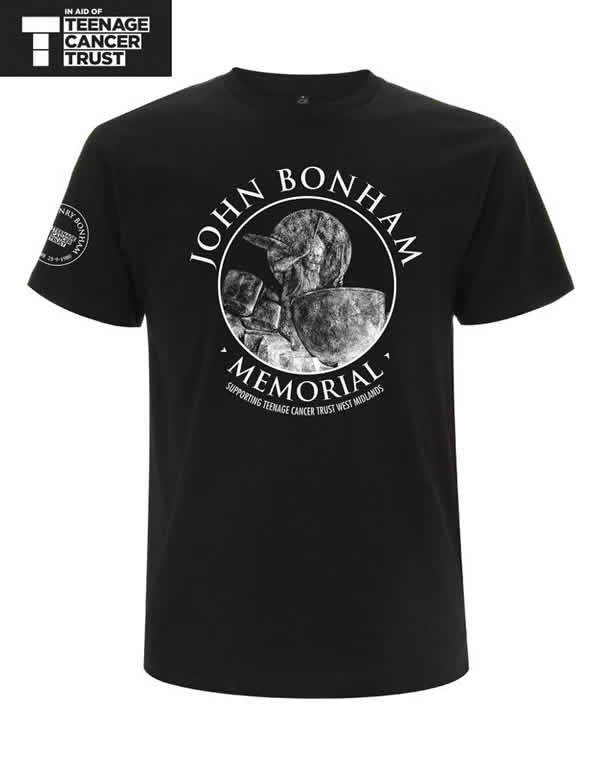 JOHN BONHAM MEMORIAL T-SHIRT £14.99
In conjunction with Teenage Cancer Trust
Limited Edition T-Shirt to commemorate the John Bonham memorial in his home town of Redditch.
100% of profits are being donated to the Teenage Cancer Trust.
---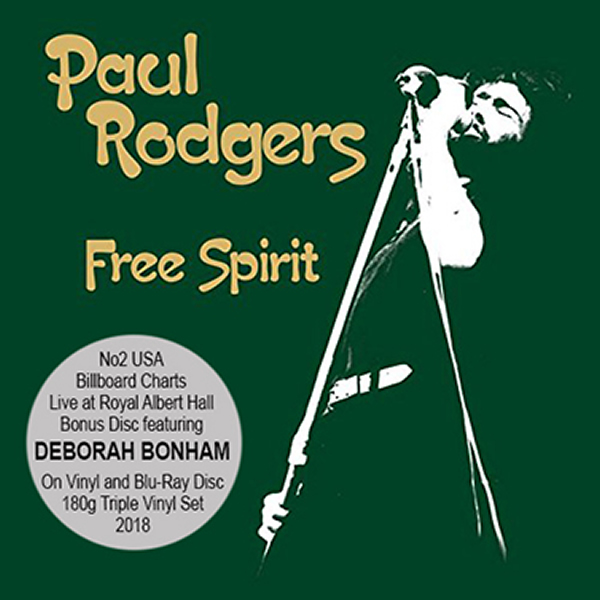 PAUL RODGERS - FREE SPIRIT
"Following the success of 2018s Stars Align USA Tour featuring Paul Rodgers, Deborah Bonham, Ann Wilson, Jeff Beck, Quarto Valley Records release Paul Rodgers Live from London's Royal Albert Hall with Paul backed once again by Deborah Bonham's Free Spirit band, Peter Bullick (guitar), Ian Rowley (bass), Gerard Louis (keys) and Rich Newman (drums). The release features Deborah Bonham on the Vinyl 3 Record Set and BluRay of the USA Billboard No.2 album. Available Digitally, CD & DVD Digipak set, Triple Vinyl set and Blu-Ray Discs"
---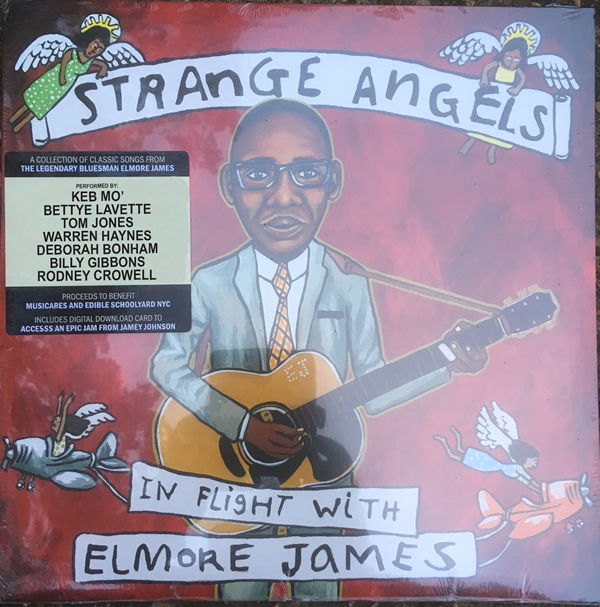 STRANGE ANGELS - IN FLIGHT WITH ELMORE JAMES
---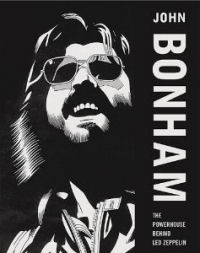 www.amazon.co.uk
and
www.amazon.com